CE Marking
Most Companies are aware of the need to do something about CE marking their equipment or machines before selling them in Europe. However, many are just too busy, and don't have the appropriate resources to undertake the work necessary to comply with the new EC Regulations.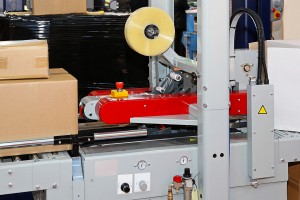 Are you aware that if (for example) you sell, export or import any piece of machinery in Europe that is as defined in the Machinery Directive 2006/42/EC, The Low Voltage Directive 2006/95/EC and/or other relevant Directive(s) then it must comply with those Directives – and be 'CE marked' to show that it complies.
As there are severe penalties for not complying, it is in your best interests to seek professional advice.
At cemarkit (or at your choice of location) we can undertake the work for you to enable your product to be "legally" sold in the UK/European markets.
The CE marking services that we can provide:
Assess your machine and its documentation, and complete the necessary safety check exercises with you, such as a 'Risk Assessment' and carry out a review under the 'Essential Health & Safety Requirements'.
Compile a Technical File enclosing all the relevant documentation (to be held for 10 years).
Create technical drawings (if not available from the manufacturer).
Research the appropriate BS/EN/ISO product safety standards.
Provide specialist testing facilities to the appropriate BS/EN standards, for product type, noise, vibration, electrical, EMC (Electromagnetic Compatibility), electrical consumer products etc.
Undertake tests on the machine by applying the appropriate conformity assessment procedure.
Provide an EC Declaration of Conformity at the satisfactory completion of the assessment exercise.
Liaise directly with the manufacturer if necessary, e.g. if you are an importer.
Ensure the correct CE marking is properly affixed (unless a declaration of incorporation has been issued).
Obtain competitive quotes from "Approved Bodies" where "third part" testing is required.
Ensure with you that the machine is in fact SAFE.