Other services
To complement our core CE marking and PUWER compliance services, we can also provide ….
PRE-PURCHASE CE AUDIT
Before you purchase new machinery or equipment, you should make sure that the CE marking has been legally and correctly applied, so that you can buy with confidence.
In our experience, simply checking with the supplier that the product is CE marked and that a CE Declaration will be supplied upon purchase does not always guarantee that the equipment is suitable and safe.
With the manufacturer's permission, we can check that there is a CE Technical File for the equipment – or that it can be compiled. We will check that the Essential Health and Safety Requirements have been addressed and that all relevant tests have been conducted.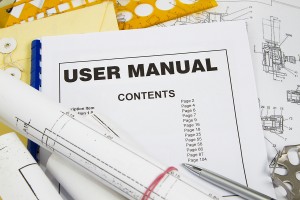 TECHNICAL WRITING – MANUALS & WORKS INSTRUCTIONS
For CE marking, the information provided with your equipment must be sufficient to explain how to safely install, set up, operate, clean and maintain, dismantle and even dispose of the equipment safely.
We can prepare your instructions and manuals for equipment, machinery and production lines.
Also ask up for help with standard operating procedures (SOP's), safety labelling, drawings, parts lists, exploded parts diagrams etc..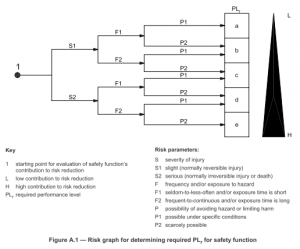 SAFETY RELATED CONTROLS – ASSESSMENT & VALIDATION
Standards EN ISO 13849-1&2 relating to safety related control design have been introduced to replace EN954-1.
We have found that most manfacturers can determine the required performance levels (PLr) for safety circuits on your machine. It is also important to remember to validate these circuits.
cemarkit can perform your EN ISO 13849-2 validations and produce your reports using the industry standard Sistema software system.
TECHNICAL FILE RETENTION – NON EU MANUFACTURERS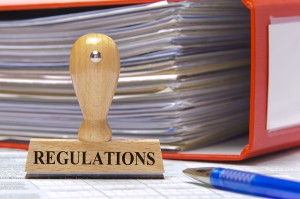 To sell machines within the European Union, there must be a company or person within the EU that is charged with the responsibility of providing the technical file to the surveillance authorities if required to do so.
cemarkit can act as your EU 'responsible person'. We will liaise with you and the Machinery Directive enforcement authorities to ensure relevant information is made available if necessary.
TRAINING
If you and your team want to understand more about CE marking or PUWER, our customers have found that our training is both informative and cost effective.
cemarkit is not a professional training company, but we practice what we preach every day of the week, so you can be sure to get reliable information served up in a practical, understandable way.
Our overall aim is to help you grasp the principles.