Our Clients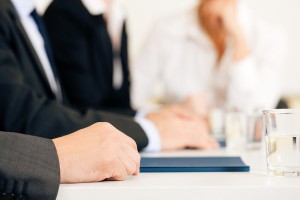 Typically, an "enquirer" will contact us with a brief description of the machine and ask "how long will it take and what are the likely costs" – and they are often pleasantly surprised that the costs may not be as much as they feared.
They will then be requested to send a brochure and any technical literature of the machine to cemarkit, when after a few days a written quotation will be sent to them. Sometimes a visit is necessary by the consultant to view the machine and discuss with the client what British/European Standards are necessary to test the machine against.
An explanation is given to the client of the requirements of the appropriate Directives, the Technical File (i.e. drawings, manuals, (any) test certificates etc) and the information required on the machine's label.
Examples of jobs:
An importer of commercial mowing machines was requested by his potential customer to provide a CE mark and an EC Declaration of Conformity for the machine. Although it had been successfully sold in the USA with an excellent safety record, the machine had to be assessed for the European Regulations. cemarkit was able to test the machine, make some recommendations to the Operating Instructions, and confirm the machine was compliant in ten working days.
An established Japanese medical devices manufacturer wished to enter the European market, but did not understand how to.
 cemarkit assessed the product and completed Technical Files, sourced a Notified Body on behalf of the manufacturer, advised them and co-ordinated auditing of the manufacturer in Japan.
An industrial farm manufacturing its own agricultural equipment had been instructed by an HSE official to ensure "very promptly" that his machines were compliant with the Machinery Directive otherwise they would have to be withdrawn from use on its farms.
 cemarkit was able to test and approve the equipment, recommend modifications to the machine, provide drawings, create a Technical File and issue a "Declaration of Incorporation" on behalf of the client to the HSE's satisfaction within a few days.